Brezo / Juan P.Mengual
crossover acoustic guitarist and instrumental composer.
(información actualizada aquí)
With precise Fingerstyle technique and harmony in each track, Brezo captures our attention, and we believe that you will enjoy it as well. Whether you are a jazz fan or a guitar enthusiast, Brezo has composed a fantastic album combining both worlds. We are incredibly amazed that every single track is unique and represents what it supposed to. If you enjoy instrumental music as we do, you should listen to Brezo's album 'Variable'.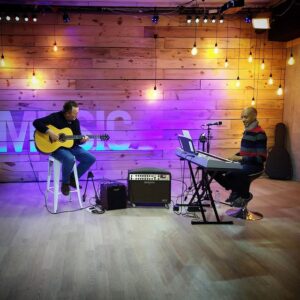 Brezo Duo with pianist Eric Simone.
Brezo also performs as a soloist on acoustic, spanish and synthesizer guitar.
Wide instrumental repertoire, with a variety of styles and musical references.
He has recently released an original instrumental music CD called "Variable", which can be heard here:
Brezo Dúo con el pianista Eric Simone.
Brezo actúa también como solista de guitarra acústica, española y guitarra sintetizador.
Amplio repertorio instrumental, con variedad de estilos y referencias musicales.
Ha publicado recientemente un CD de música instrumental original llamado "Variable", que se puede escuchar aquí: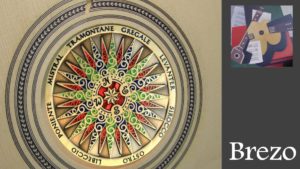 Variable is a work around the fingerstyle acoustic guitar. It contains 16 themes following the compass rose, around the Iberian Land. The winds are arranged geographically according to the needles of the clock, from the northeast to the north, crossing different styles and musical geographies.
Variable es una obra en torno a la guitarra acústica fingerstyle. Contiene 16 temas siguiendo la rosa de los vientos, alrededor de la Tierra Ibérica. Los vientos están ordenados geográficamente según las agujas del reloj, desde el nordeste hasta el norte, recorriendo diversos estilos y geografías musicales.